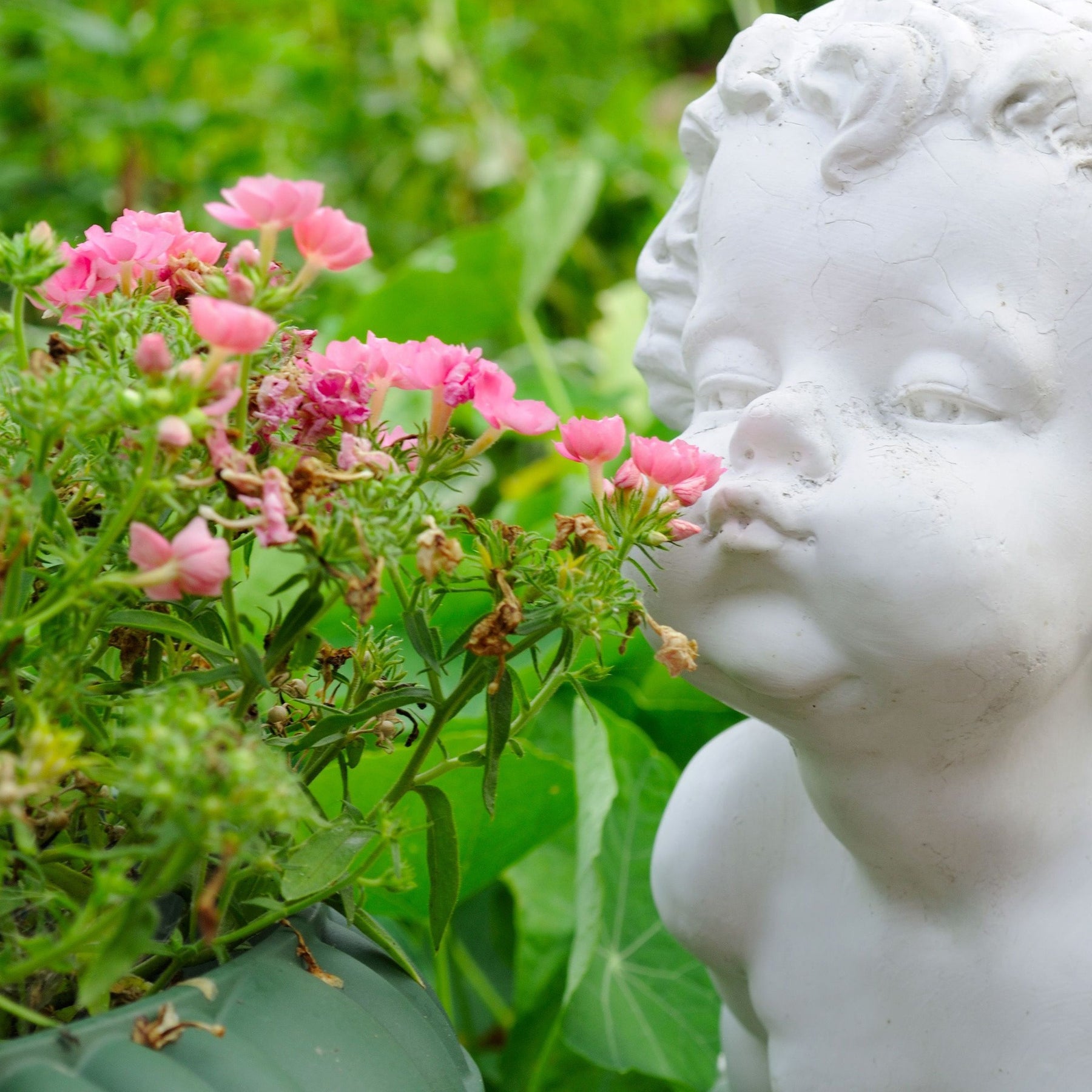 If You Can't Smell It, Is It Fragrance-Free?
A friend recently surprised me with a fancy bottle of body lotion. Knowing that I try to use chemical-free products, she proudly pointed out that the label read Unscented. I hugged her and was so grateful for the gift.
But between you and me, "unscented" is NOT what I like to see on product labels. I much prefer "fragrance-free."
Aren't they interchangeable terms, you might be thinking. Turns out, no, they aren't.
Fragrance-free means no artificial fragrance has been added to the product. (This is especially important if you're sensitive, or even allergic to artificial fragrances.) Fragrance-free does NOT tell you that the product has no scent. It tells you that no chemical has been added to the formula to mask the natural smell of its ingredients. This is why so many fragrance-free products have a faint scent to them.
Unscented products, on the other hand, have agents added to them to mask the scent of their ingredients. Many of these additives are phthalates, toxic chemicals used to help them penetrate the skin. Several phthalates are known to cause birth defects and have been shown in animal studies to interfere with the production of reproductive hormones.
That's alarming since many feminine care products – from tampons to vaginal lubricants – are labeled "unscented" and promoted like it's a benefit!
Of course, with so many products to choose from, who's got time to research the ingredients in all of them? Plus, the companies that produce most over-the-counter personal care products are not obligated to disclose all their ingredients, including chemical fragrances.
So what should health-conscious consumers do?
First and foremost, support and buy from companies that disclose all their ingredient information. Honest and transparent labeling is the only real protection we have. Companies that play fair should be rewarded for their business policy.
Second, ask the companies that do not disclose all information to change their policy.
And finally, educate yourself about ingredients in the products you buy. After all, they're making their way onto and into your body. It's up to us all to choose wisely.